About Us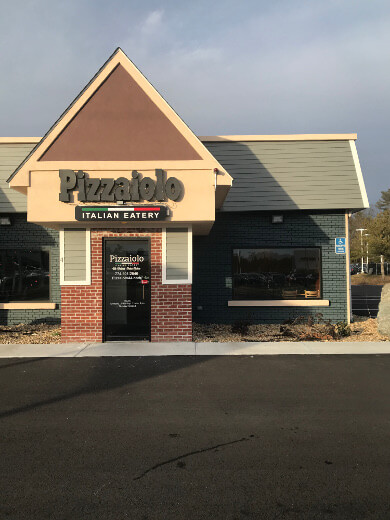 At Pizzaiolo Italian Eatery we take great pride in crafting classic Italian food. We offer dine in, take out, and delivery. Our menu features bread and pastries from Boston's North End, paired with authentic family recipes. Menu items offered in lunch, dinner, and family style portions to meet your needs, regardless of the dining occasion.
Catering is also available and sure to please you and your guests at your next event, large or small. Please contact us at 774-501-2846 to learn more or make Catering arrangements.
Order Tracker
Enter your phone number to track your order
Rewards
100 points
valid for 21 days
No account?
If you don't have an account yet, register now and receive exclusive online offers!
Program Rules
For every $1.00 spent you earn 1 point.
By signing up you earn 20 points.
Register
Create an account with us today to order faster, safer and keep track of your past orders.
Special offers and promotions are regularly available to our registered users.